M3M India has launched Phase-I of its first plotted-development project
M3M "City of Dreams" in Sector 37, Panipat – Haryana.
In Phase-I, M3M introduced 900 plots, ranging from 140 to 180 square yards, with a value of Rs 600 crore, out of which 436 plots have already been sold, with an overall sales value of Rs 250 crore. The RERA license for phase-I has been achieved for 50 Acres.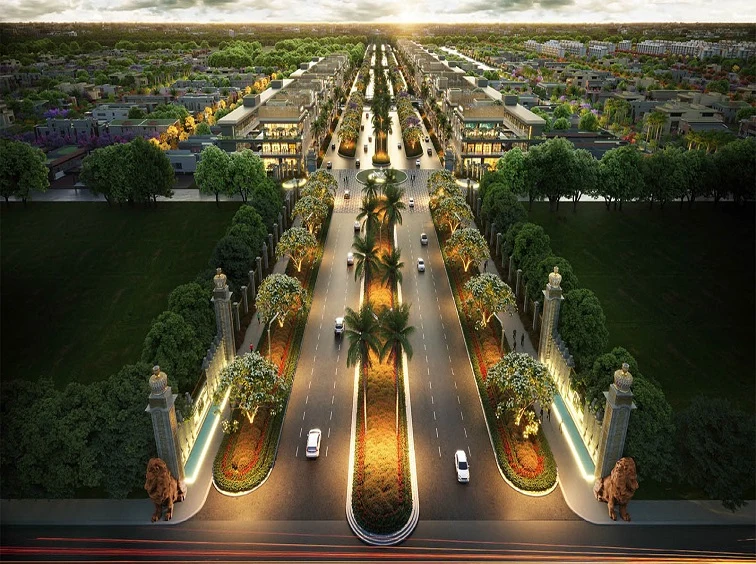 'M3M City of Dreams' has attracted customers and investors primarily from geographical locations from Sonipat to Chandigarh, and from different walks of like, including young millennials & generation-Z, exporters, entrepreneurs,professionals, doctors, lawyers, engineers etc.
The weaver's community of Panipat has also shown immense interest in the said plotted development, as the city itself is recognized as the India's city of weavers. The project will be launched in multiple phases by M3M India and once all the phases are commenced, the M3M City of Dreams' will emerge as a state-of-the-art self-sustainable township, on a 350-acre land-parcel. It will overall have a total of 2100 plots, ranging from 140 to 1000 square yards, a 1.45 million square-feet of retail space. and 4 clubs having overall 150,000 square-feet of space.
It will also have expand-able villas, community parks, cycling tracks, clubs, restaurants & cafes, worship spaces, retail space, Commercial Projects, clinics, schools, cricket area, Ample space has been kept to green-initiative by the Company.
Panipat, being predicted as the next Gurugaon by the realty experts has been seeing influx of funds in real estate, including FDIs.
There is also a proposal to construct an 'Industrial Park' in and around Panipat for adding to the pace of downstream industries.
'M3M City of Dreams' is about 100 km from Indira Gandhi International Airport and is also in close proximity to nearby cities like Ghaziabad, Gurugram, Faridabad, Bahadurgrah, Jhajjar, Palwal through an 8-lane Eastern Peripheral Expressway.